Located in the northern district of Sarguja, Hasdeo is a biodiversity-rich dense forest and is called "the lungs of Chattisgarh". 
The region also has one of the largest coal reserves in India. It is spread over 170,000 hectares and its forests are home to over 350 species of animals, according to The Diplomat. Opening Chhattisgarh's Hasdeo Arand to mining will hasten the devastation of the Adivasi people and the country's natural resources.
RELEVANT SUSTAINABLE GOALS 
A stretch of unbroken forest
The Hasdeo Arand is among the largest unbroken tracts of forest left in India and is home to elephants, leopards, bears, and countless other species. In a country facing a water crisis of unprecedented proportions, it is a rich reservoir of water. A sprawling urban agglomeration spanning three states, Hasdeo Arand, rivals Delhi's National Capital Territory in size.
As the lifeline of this forest region under attack, the Hasdeo River runs through Hasdeo and its adjacent villages. Yet, despite the region's rich biodiversity, the forests have not been designated as protected areas; such designation would have protected them from exploitation.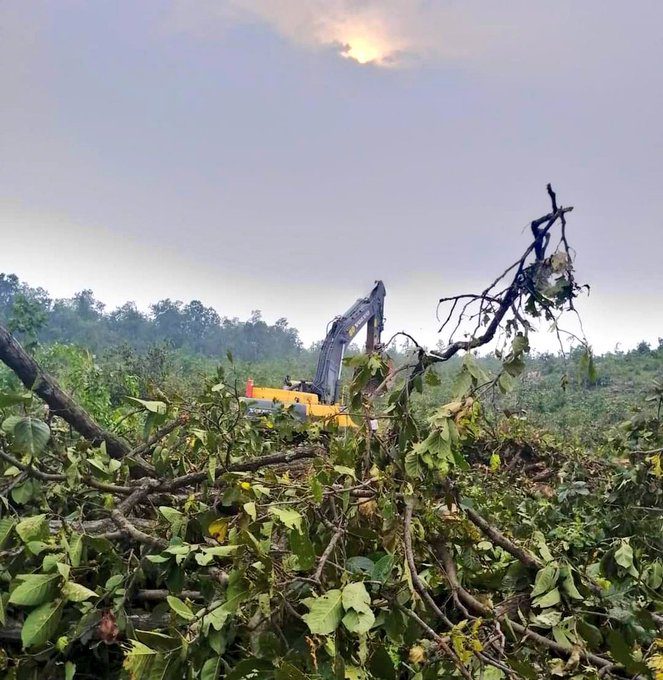 The Hasdeo Arand Coalfield, which is spread over an area of 1,879.6 square kilometers, contains 23 coal blocks. Deforestation and mining approved by the government are estimated to displace over 700 people and threaten the freedom and livelihoods of tribal communities in the area. Some 20,000 trees are expected to be cut down.
There will be few wild areas in India if Hasdeo Arand is eradicated. The air, water, and people of India would be even more deplorable if they were all sacrificed at the altar of development. The places, animals, and cultures that makeup India's ancient essence could be permanently lost within a lifetime.
A decade-long resistance by tribal women against forest destruction
Chhattisgarh government has recently granted stage II clearance for Parsa Coal block in Hasdeo Arand Area. Following the approval on April 6, the region's women hugged the trees, reenacting the Chipko movement. Rural women led this ecological movement in Hindustan's Himalayan region of Uttarakhand. To save the forest cover in Hasdeo, tribal women are embracing trees as they did in the Chipko Movement of the 1970s to obstruct government loggers. 
Despite the government's decision to approve mining in the area, the protesters keep their struggle alive. They are camping in the forests to prevent the trees from being cut. But, according to local activists, authorities want the protests to stop and intimidate locals by registering complaints with the police.
Earlier, India's Council of Forestry Research and Education (ICFRE), a government body under the Ministry of Environment (ICFRE) had deemed Hasdeo Arand area as a "no-go area;" it was to be left undisturbed, no mining would be legally possible. Nevertheless, the region's rich mineral resources of power-grade coal were too lucrative for authorities and industrialists to leave unexploited. They simply mined the resources clandestinely.
Lead image courtesy of Samar Halarnkar / Scroll.in