The Waves of Change Festival  aims to bring marine conservation to the hearts of people.
The Waves of Change Festival has officially kicked off its 2nd year with more than  7 artists, 5 local writers, 12 feature films, 6 short films, and  14 talks & workshops between Sept.10 and Oct. 9.  There'll be something for everyone  to enjoy.
Several films included in this year's lineup, including I am Greta, The Blue Forest, which highlights the importance topics of kelp and seaweed to the health and survival of our planet, and many more. 
RELEVANT SUSTAINABLE GOALS 
Along with curating features and short films, the festival also offer various ocean-related exhibitions created by ocean lovers – from illuminating underwater photography and
haunting short stories; to multimedia ocean art and 
thought provoking films and discussions.
Singapore From Below Exhibition 
Singapore is home to a large variety of animal and plant species. Whether on dry land, in tropical rainforests, mangroves or coral ecosystems, there is rich biodiversity to be found right here on our island. Unlike much of Southeast Asia, diving conditions in Singapore are limited. On an average day, visibility can be as little as 2-3 metres or less, depending on the season and the time of day. Nevertheless, our waters are a great place to photograph underwater macro life. Let us show you a very different Singapore. Explore with us the rarely seen wonders that live beneath the waves. 
– Produced by Coastal Natives 
– Featuring artists Shinto K Anto, Kevin Li, Nicholas Chew, Katherine Lu
Location : Curiosity Gallery, Level 4
Blind Diving : Pulau Hantu
Blind Diving was originally created for people with vision loss, but it aims to inspire and immerse listeners of all ages in thrilling ocean adventures. Discover wonderful marine life as you explore dive sites around the region based on true accounts.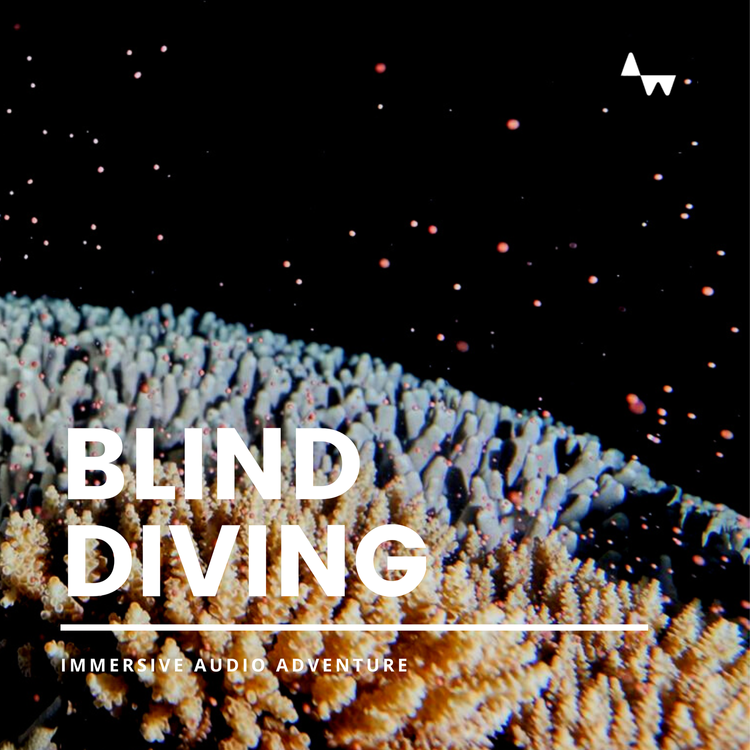 Explore's Singapore's local waters and experience the magical coral spawning event in this episode of Blind Diving.  
– Produced by Artwave Studio 
– Voiced by Sabrina Sng, Kathlyn Tan 
Catch Blind Diving: Pulau Hantu at ArtScience Cinema, Level 4. 
Daily at 10.30am and 12.10pm as part of the
Curated Collection
except 10/11 SEP & 9 OCT. On 10/11 SEP and 9 OCT, it will be shown at 10.45am.
Feature Films
The created collection will be shown everyday. at 10.30am and 12.10 pm, except on 10/11 Sept and 9 October 2022. 
Envoy : Shark Cull ( PG13 ), 104 min
The Queensland and New South Wales Governments are running the longest marine cull in history. Not only is it destroying our marine ecosystem, it's putting swimmers at risk. Claiming that the current programs are successful is both deceptive and dangerous.
During the shooting of Envoy: Shark Cull the Government implemented a 20-meter exclusion zone around nets and drumlines – in an attempt to stop footage of what's really going on… they failed. Envoy: Shark Cull will expose it all. 
19-23 Sep (Mon-Fri), 5pm 
24 Sep (Sat), 1.45pm 
25 Sep (Sun), 5pm 
9 Oct (Sun), 1pm* 
*Special screening with Meet the Director session after
I Am Greta( PG13 ), 97 min
I am Greta follows Swedish teen climate activist Greta Thunberg during the period in which she came to international prominence. The film combines home videos with intimate footage of Greta, often accompanied by her father, as her one-person school strike quickly grows into a global phenomenon. 3-7 Oct (Mon-Fri), 5pm 8 Oct (Sat), 1.45pm
ITHE BLUE FOREST (PG), 30 min
The Blue Forest is the first comprehensive film focusing on the important topics of kelp and seaweed around the world and explores how we can preserve one of the world's most productive habitats. They are crucial to the health and survival of our planet, but sadly we are at risk of losing them. The Blue Forest exposes the vulnerability of these forests and how environmental conditions as well as the direct threat of human action, is severely challenging the resilience of these coastal ecosystems. 
17 Sep (Sat), 1.45pm* 
18 Sep (Sun), 5pm* 
27-29 Sep (Tue-Thu), 6pm 
*Special dual film screening with Ocean Souls
Tackling Climate Anxiety with Climate Cheesecake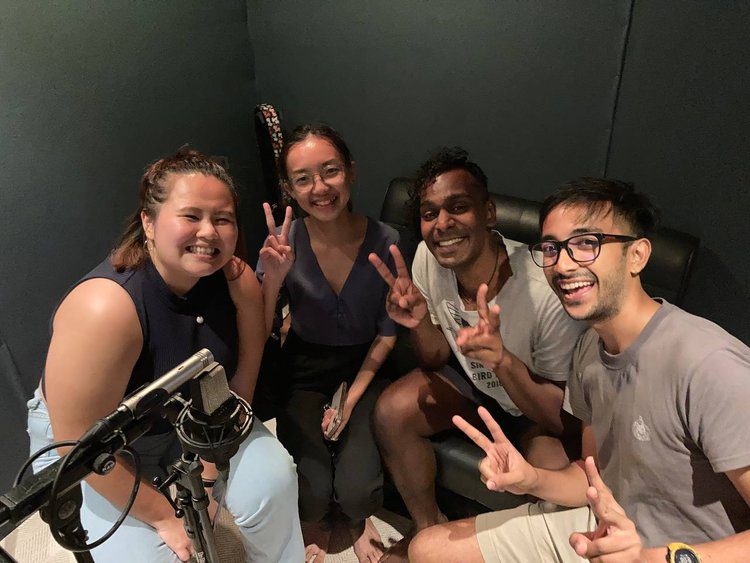 Climate Cheesecake is a podcast hosted by 4 friends who aren't experts, but have done a bunch of stuff in the sustainability space. We understand that talking climate and the environment can sometimes get a bit much, so we're taking it one slice at a time – just like how we eat cheesecake!
While you can usually catch us on Spotify, come join us for this fireside as we chat about climate anxiety in person with you!
The podcast is powered by the good folks at Artwave Studio
9 Oct (Sun), 4.30pm – 5.30pm 
ArtScience Cinema, Level 4
End (PLASTIK) Pollution with The MeshMinds Foundation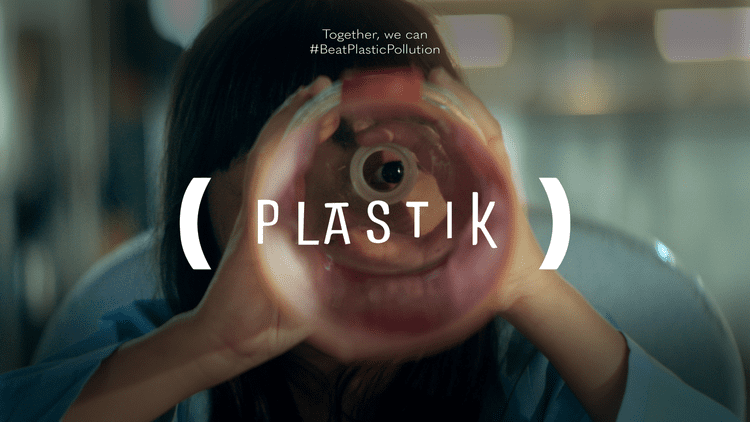 Watch the short film '(PLASTIK)' with The MeshMinds Foundation and Studio Birthplace and hear them share about how the film aims to raise awareness and catalyse action to end plastic pollution within the region. In this session, you will also hear from sustainability advocates in Singapore on local efforts and initiatives that you can be a part of to help end the crisis. 
9 Oct (Sun), 6pm – 7pm 
ArtScience Cinema, Level 4
Creating Your Wave of Change Workshop with Coastal Natives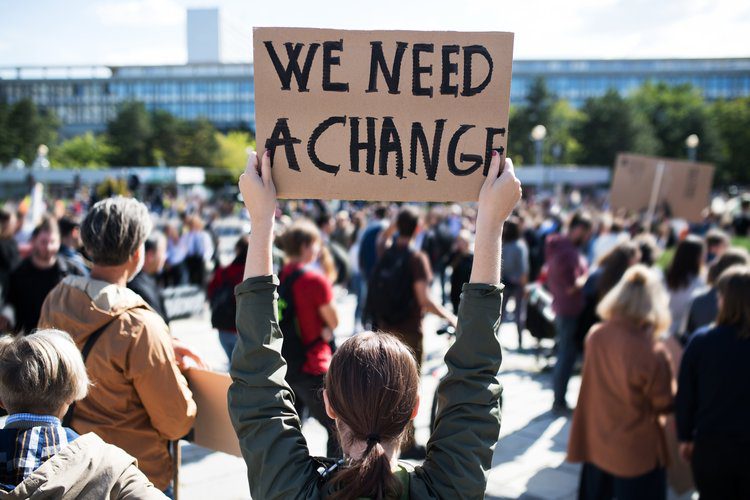 Ever felt motivated to act for the ocean but unsure of how to build a campaign? In this workshop, the team at Coastal Natives will share about threats to the ocean, some effective environmental campaigns, and guide you through what to look out for in creating your own! Equipped with new knowledge on how to run a successful campaign from start to finish, you'll be able to create a movement and protect the ocean you love. 
9 Oct (Sun), 3.30pm – 4.30pm 
Sun Room, Level B1 (use the staircase behind the Level 1 Visitor Experience Counter)