Stay up-to-date with the latest impact funding opportunities to drive positive change.
Stay ahead of the curve and access the resources you need to make a real difference. Join us today and drive meaningful impact!
RELEVANT SUSTAINABLE GOALS 
Impact X Indonesia 2023 
ImpactX is a sustainable trade program organized by Crevisse, a venture capital firm from South Korea, and Instellar to provide opportunities for Indonesian entrepreneurs to obtain funding of up to $500,000, export opportunities to South Korea, and other business development activities.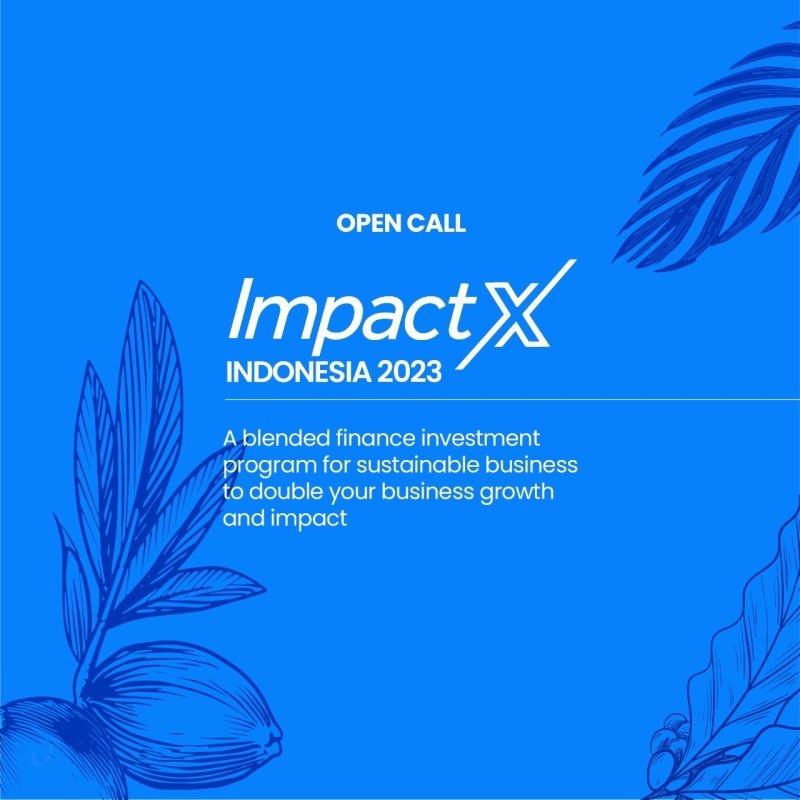 ImpactX can be participated by both businesses and individuals who have business plans in the plantation and forestry, as well as energy and environmental sectors. Don't miss this opportunity as registration is OPEN UNTIL February 28, 2023.
AI4Health Asia by Villgro Philippines  
Villgro Philippines is  seeking entrepreneurial individuals who are dedicated to developing inclusive, equitable, and sustainable healthcare systems in Asia. Villgro Philippines is interested in innovative approaches that will revolutionize the way sexual, reproductive, and maternal health, as well as epidemic and pandemic prevention, preparedness, and response are handled in South and Southeast Asia.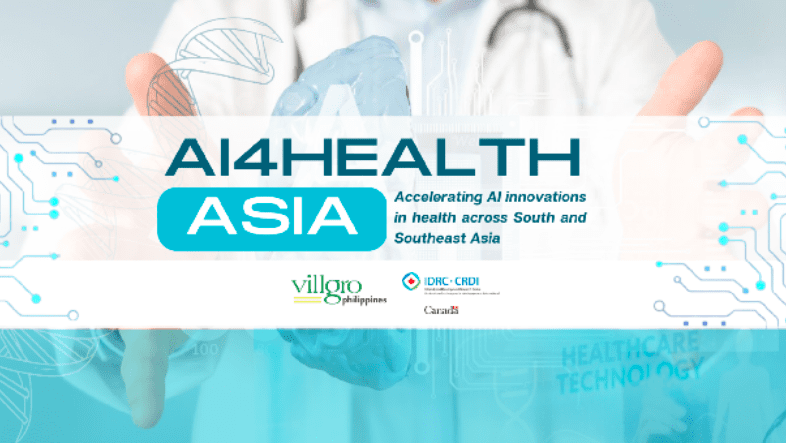 The AI4Health Asia is a 10-month accelerator program designed to promote and nurture innovations in Responsible Artificial Intelligence (AI) in South and Southeast Asia. The objective of the program is to fund and support startups that integrate AI innovations to solve health challenges across the region still reeling from the impact of COVID-19, particularly in the areas of (1) Sexual, Reproductive, and Maternal health, and (2) Epidemic and Pandemic Prevention, Preparedness and Response. The program will work to create and enable a robust ecosystem of support and catalyze responsible development, scaling, and support for AI innovations in healthcare.
Asia Gender Equality Fund : Economic Advancement For Women and Girls
AVPN has launched the Call for application for the Asia Gender Equality Fund, an ambitious fund to raise and deploy USD $ 25 million for the next five years, to support women's economic empowerment across Asia. By bringing together funders with a mission to address the challenges in gender equality amongst the most vulnerable communities in Asia, the fund will support local nonprofit organisations that are spearheading Initiatives aimed towards improving the economic outcomes of women and girls in marginalised and underserved communities across key markets of Asia.
The fund will help to scale up initiatives and solutions that help communities in twelve (12) priority markets – Japan, South Korea, China, Cambodia, Malaysia, Singapore, Indonesia, Thailand, Bangladesh, Nepal, Pakistan and India – to empower women-led and women-focused impact organisations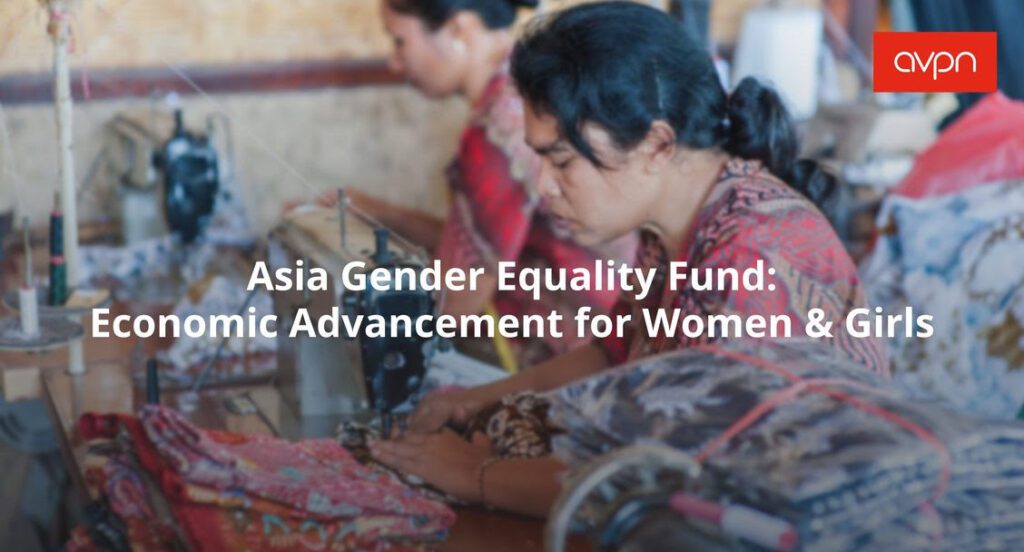 Key impact areas that we are looking at, but not limited to:
Decent work opportunities for women
Women's entrepreneurship
Digital inclusion
Financial inclusion
Vocational and life skills acquisition
Access to markets
Access to education
Access to affordable child/elderly/disability care
AVPN is inviting non-profit organisations working towards improving economic outcomes for women and girls in under-served and marginalised communities to apply for the fund. With support from partners like Fondation Chanel, The Gates Foundation, Target Foundation, and members of the Asian Gender Network, this is a unique opportunity to make a lasting impact.
Don't miss out on this opportunity to learn more about the Asia Gender Equality Fund and how your organization can benefit from this ambitious initiative. Click
here
to register for the information session to be held on
9th March 2023, 11.30am (SGT)
MERCEDES BENZ BEVISIONARIES FELLOWSHIP 2023 FOR YOUNG INNOVATORS
If you are passionate about creating measurable positive impact on the environment then don't sleep on this opportunity as you can make your vision a reality this year. Mercedes-Benz is funding a global fellowship that will provide training and scholarships to thousands of young people from around the world to implement their projects in the areas of environmental sustainability and decarbonization.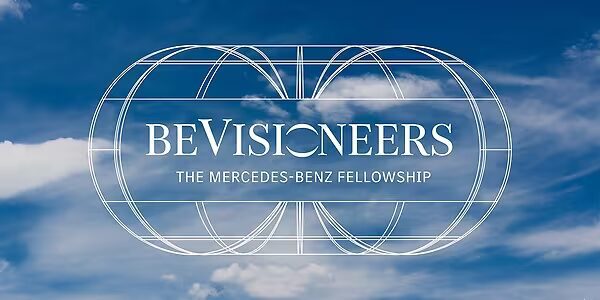 As a beVisioneers fellow, you take part in a unique, one-year hybrid learning program designed and implemented by education pioneers The DO School Fellowships gGmbH. After completing the program and launching your project, you become a lifelong member of the beVisioneers community, getting support to continue developing your project as well as your leadership and entrepreneurial skills.
During your first year, you will receive one-to-one project coaching as well as guidance from top experts in relevant fields. You will have the chance to apply for project grants and join masterclasses. You will also learn the award-winning DO Method and use it to launch your product.
Upon completing the 12-month program, you remain a member of the beVisioneers community, a worldwide network of change-makers, working together at eye-level to confront the most pressing environmental challenges of our times. Continue to develop your skills, grow your project and contribute to positive environmental change!
Eligible fellows: 
are between the ages of 16 and 28 at the time of applying
reside in Denmark, Germany, Hungry, India, Poland, South Africa, Spain, Sweden, or the United Kingdom
show a strong dedication to positive environmental change; 
demonstrate entrepreneurial spirit, including persistence, resilience and determination
show leadership in their communities 
have an early-stage project or project idea for positive environmental imapct in one or more of the target countries;
may not work for, or have a parent or guardian who works for, Mercedes-Benz.  
Application :
You may apply for a beVisioneers fellowship until March 5, 2023. The application process consists of questions on topics such as your project or project idea, its impact, and your dedication to creating environmental change. 
The application should take about one hour to complete. You can save your application at any time and come back to it at a later point. Note that you will need to upload an official proof of identity and record a motivation video of 90 seconds or less. 
One Young World: Lead2030 Challenge For SDG # "Good Health and Well-being"
One Young World is inviting applications for its Lead 2030 Challenge to support Sustainable Development Goal 3 "Good Health and Well-being" with US$50,000 grant. 
One Young World's Lead2030 Challenge is looking for health promotion ideas and projects to reduce risk behaviours in young people, such as smoking tobacco, misuse of alcohol, the impact of air pollution, lack of physical exercise and poor diet. They want to support early innovation and will look in particular for projects that explore challenges and opportunities, generate ideas, develop and test ideas or make a business case. Through this project, they aim to generate case studies and other evidence of promising approaches and to uncover opportunities for future collaboration and investment.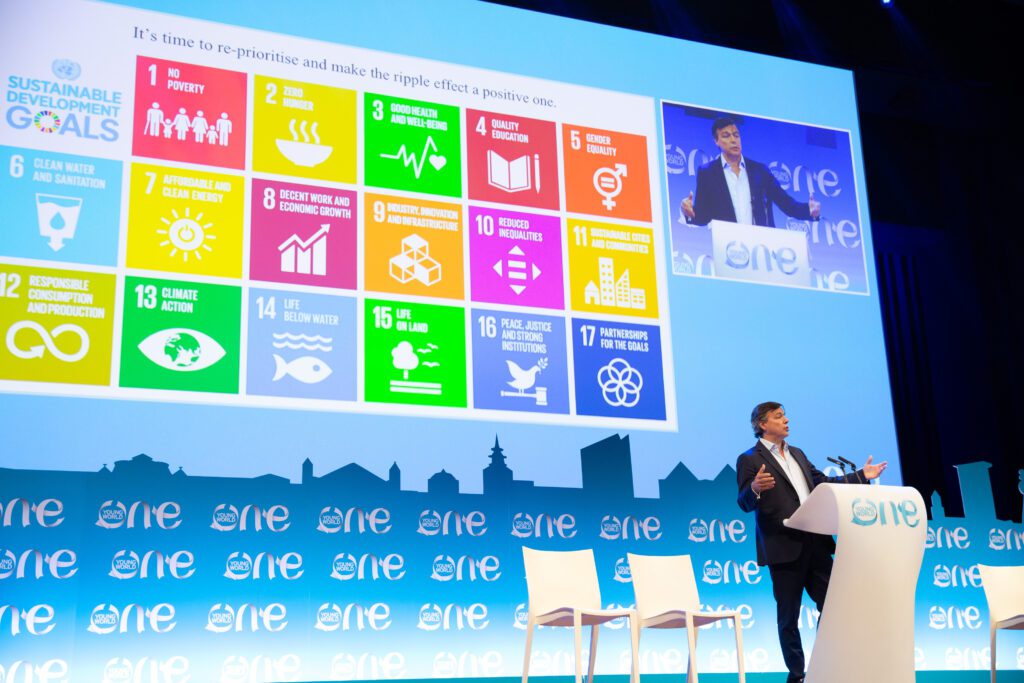 The winning solution will receive:
A US$50,000 grant from AstraZeneca Young Health Programme
12 months of mentorship from a team of AstraZeneca Young Health Programme professionals. The mentorship team will work to accelerate your solution based on the needs of your initiative or organisation, such as:
Best practices for data collection
Monitoring and evaluation
3.
Participation in the One Young World Summit 2023 in Belfast. Flights and accommodation included.
4. The opportunity to join AstraZeneca's Young Health Programme (YHP) Alumni Group. The YHP Alumni Group offers learning and development opportunities and networking between Grantees as well as young leaders who have received YHP Scholarships. In the past, Alumni Members have been offered mini-MBA programmes, opportunities to share their work with global audiences, and masterclasses on fundraising and digital skills to build effective health-promotion programmes.
5. Visibility and promotion by AstraZeneca's Young Health Programme and the One Young World team
This Lead2030 Challenge will be supported by AstraZeneca's Young Health Programme. To be eligible for this grant, the funding must be payable to a registered non-profit organisation that is accountable for delivering the project.
Projects cannot incorporate treatment of medical conditions or the promotion or prescription of medicines but should instead focus on the promotion of healthy lifestyle behaviours and the prevention of disease.
The project must be delivered by a registered non-profit organisation which is able to pass due diligence and verification checks. This will include documentation to ensure the projects meet legal requirements on international charitable donations. You must complete this stage before the grant payment is made. Documents may include a copy of your organisation's governing document (eg articles of incorporation), a certificate of charitable registration in your country, most recent annual financial accounts, a bank statement from the last 3 months as proof of your organisation's bank account, and details of your Trustees/Directors' full names, residential addresses and dates of birth.
Application Deadline: 10th March 2023
A six-month programme that inspires, equips and enables youth of different nationalities to start or scale up their social enterprises in Singapore and beyond (March 12th).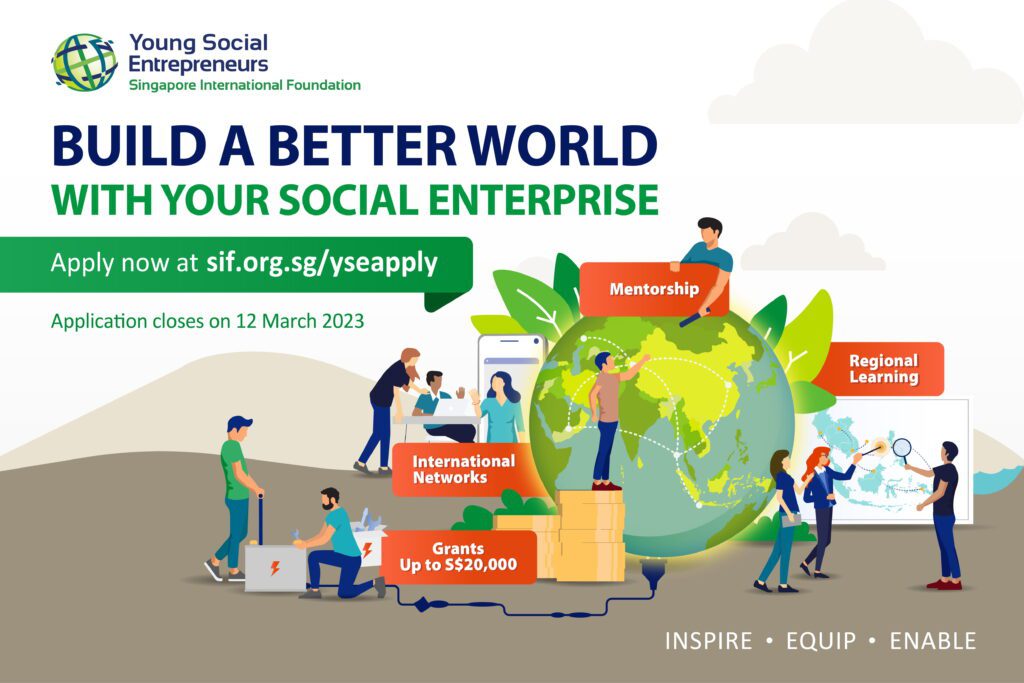 Looking to start or scale up your social enterprise?
If you are aged between 18 and 35, and have a viable and innovative business solution to a social issue, submit your application now  and expand your good business with YSE Global 2023.
Applications are open from 30 January to 12 March 2023, 11.59pm (GMT +8).
The Carbon to Value Initiative 
The C2V Initiative is a multi-year collaboration to accelerate the carbontech industry that leverages our proven process for launching climate solutions into the marketplace:
Three-Year Initiative: A multi-year, multi-stakeholder effort to rapidly commercialize innovations by startups working to address the emerging C2V market. Each year, we support a new cohort of innovative carbontech companies.
Value Chain Engagement: Collaboration among the CLC members—major corporations, government actors, and NGOs—and the startups selected for each cohort to build the ecosystem that they need to thrive.
An Accelerator for the Industry: Industry-building, deployment and partnership-focused activities that help carbontech startups scale.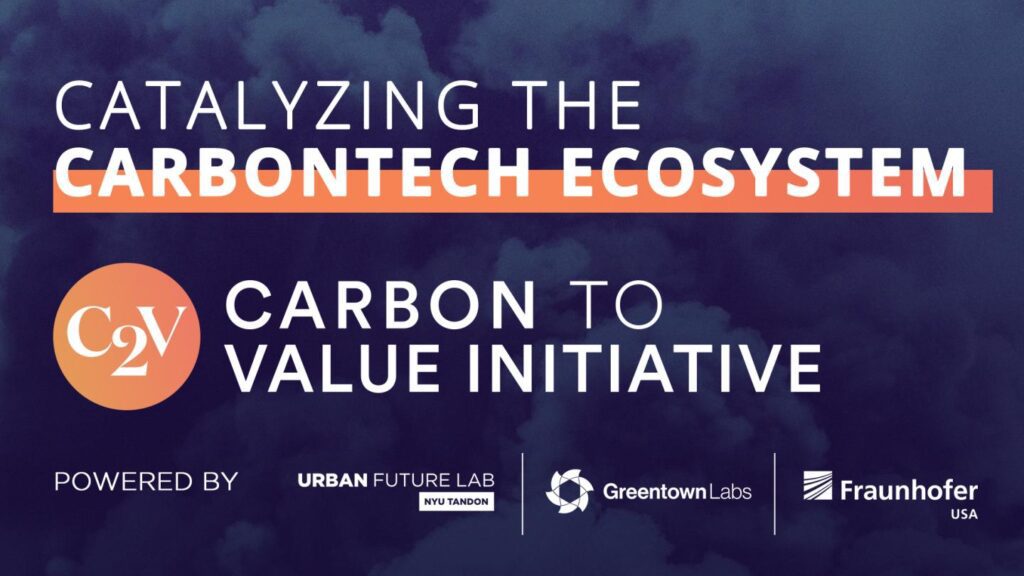 Deadlines : 31st March 2023
You may also be interested in : 
GrowHer : Encouraging Women in Agriculture