Celebrate all things ocean through an Augmented Reality (AR) showcase, immersive audio experiences, film screenings and creative workshops at Waves of Change Festival 2021
Coastal Natives, a community of ocean ambassadors, has announced the inaugural Waves of Change Festival 2021: Film & AR.T (WOC21) to be held from 11-31 December 2021 at ArtScience Museum, Marina Bay Sands. Featuring futuristic art, film screenings, immersive audio adventures and interactive environmentally-focused workshops, the festival aims to entertain and educate the public about the vital role the ocean plays, as well as raise awareness about its current plight.
RELEVANT SUSTAINABLE GOALS 
WAVES OF CHANGE FESTIVAL 2021 : FILM & AR.T 
"At Coastal Natives, our aim is to share the wonder and importance of the ocean with new audiences. Our tagline is to "Protect the Ocean you Love" and with that, we hope to create a-ha moments that motivate and empower members of the public to act for the environment," says Coastal Natives Co-Founder, Kathlyn Tan. "With the Waves of Change Festival, we have created a diverse programme with like-minded partners – ArtScience Museum, Artwave Studio, Conservation International Singapore, The Dorsal Effect and Our Singapore Reefs; and supported by MeshMinds Foundation, Ethos Books, as well as various creative partners. Together we hope that participants walk away inspired to create their own waves of change and protect the precious ocean that we so heavily depend on."
All events are free of charge, family-friendly and will comply with Covid-19 safe distancing restrictions. Due to a limited seating capacity, workshops and film screenings are ticketed and allocated based on a first-come, first-served basis. Visit www.coastalnatives.sg/woc21 for more information and to register for tickets
Discover The Ocean Through an AR.T Showcase  
Enjoy a truly interactive exhibition curated by The MeshMinds Foundation and featuring local artists such as MYL, Mithra, Wolfsloth, Alfonsus Wong and Jayne Ong. A collection of five innovative artworks with ocean themes will be showcased, each originally created for the Sustainable Singapore showcase. Utilizing augmented reality (AR), the artworks address a variety of environmental issues such as plastic pollution, a decrease in biodiversity, and climate change. Members of the public will be able to scan a QR code and watch the artworks come to life. The exhibit will provide participants with an understanding of how their actions impact the planet through its beauty and educational content.
Blind Diving Audio Adventures
Originally created for individuals with vision loss in mind, this immersive audio series transports listeners below the waves and delves into a hidden world. Visit one of the top wreck diving sites in Southeast Asia or visit a Manta Ray cleaning station in Komodo National Park – whether you're afraid of the big blue or an expert diver, this series is available for all to enjoy and serves as a reminder of the amazing wonders below the waves!
11 – 12 Dec, 10:30am, 12:30pm, 4pm
13 – 26 Dec, 5:45pm (weekday), 12:45pm (weekend) 
27 – 31 Dec, 5:55pm 
Exclusive Film Screenings   
Six documentary films will be screened at WOC21, focusing on key challenges the ocean faces, like overfishing and plastic pollution. These films include:
Eating Up easter (1 hours 16 minutes) 
12 Dec (Sat), 11am
13 – 19 Dec, 4:30pm (weekday), 11:30am (weekend)
Rated NC16
Crafted as a story passed down to his newborn son, native Rapanui filmmaker Sergio Mata'u Rapu intertwines the authentic history of the island with the stories of four islanders. In their own voices, these Rapanui reveal the reality of modern life and the actions they are taking to preserve their culture and environment amidst rapid development.
Current Sea (1hr 27min)

11 Dec (Sat), 2pm
27 – 31 Dec, 4:30pm
Rated NC16
An environmental thriller that follows investigative journalist, Matt Blomberg, and ocean activist, Paul Ferber, in their dangerous efforts to create a marine conservation area and combat the relentless tide of illegal fishing.
The End of The Line (PG, 1hr 30min)

12 Dec (Sun), 4:30pm
Rated PG
This film documents the devastating effect of overfishing and examines the imminent extinction of bluefin tuna, brought on by increasing western demand for sushi; the impact on marine life resulting in huge overpopulation of jellyfish; and the profound implications of a future world with no fish that would bring about certain mass starvation.
Blue the Film (PG, 1hr 16min)

11 Dec (Sat), 11am
20 – 26 Dec, 4:30pm (weekday), 11:30am (weekend)
Rated PG
Blue is the story our generation needs to hear. It is a provocative journey into the ocean realm, witnessing this critical moment in time when the marine world is on a precipice. Our ocean has been the guardian of life on earth. Now it is our turn to be guardians for the ocean.
The Story of Plastic (1hr 35min)
11 Dec (Sat), 4:30pm
Rated PG
A searing expose revealing the ugly truth behind plastic pollution and the false solution of plastic recycling. Different from every other plastic documentary you've seen, the film presents a cohesive timeline of how we got to our current global plastic pollution crisis.
8 Billion Angels (1 hr 19 min)
12 Dec (Sun), 2pm Rated PG
Today, humanity's demand for resources vastly exceeds nature's ability to supply them. 8 Billion Angels tells the truth about the conflict between the size of our global population and the sustainability of our planet.
CREATIVE WORKSHOPS   
Throughout this year-end holiday season, ocean enthusiasts ages six and up can take part in a variety of interactive workshops.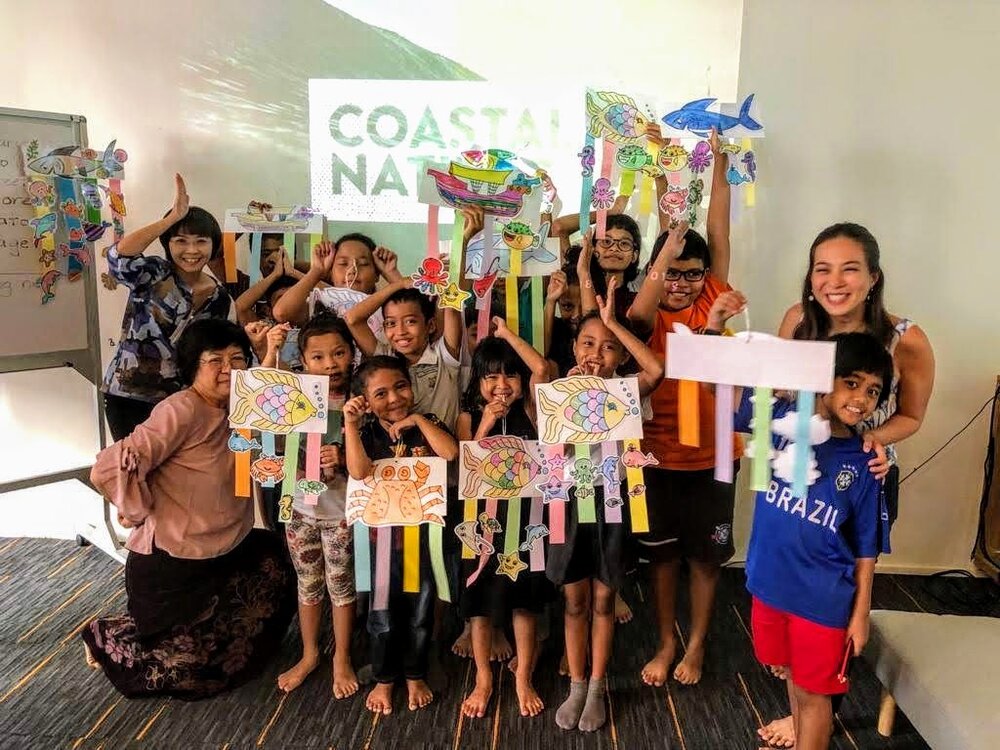 Ocean Crafts 
RECOMMENDED: AGES 6-10
11 Dec (Sat), 11am – 12.30pm
–
Hosted by
Coastal Natives

Through hands-on activities and creating their own ocean-related crafts, young ones will discover the ocean and marine life, while having fun! The programme will also include age-appropriate ocean videos that highlight the beauty of our ocean and some of the key challenges facing its inhabitants. Participants will walk away with their handmade creation and an enhanced appreciation for the ocean and its residents.
Ocean Crafts Have You Met a Hawksbill Turtle ?  RECOMMENDED: AGES 14+

Hawksbill turtles are long-lived, gentle giants of our ocean, surviving on a routine that has scarcely changed for millions of years. However, in the last few decades, their way of life has come under threat as a result of human activities. Rushan Bin Abdul Rahman, a sea turtle ecologist and MAC3 Conservation Scholar at Conservation International Singapore, will share a tale of two 'Hawkies', reveal more about their extraordinary lives and discuss how you can help to ensure that sea turtles can continue swimming into the future.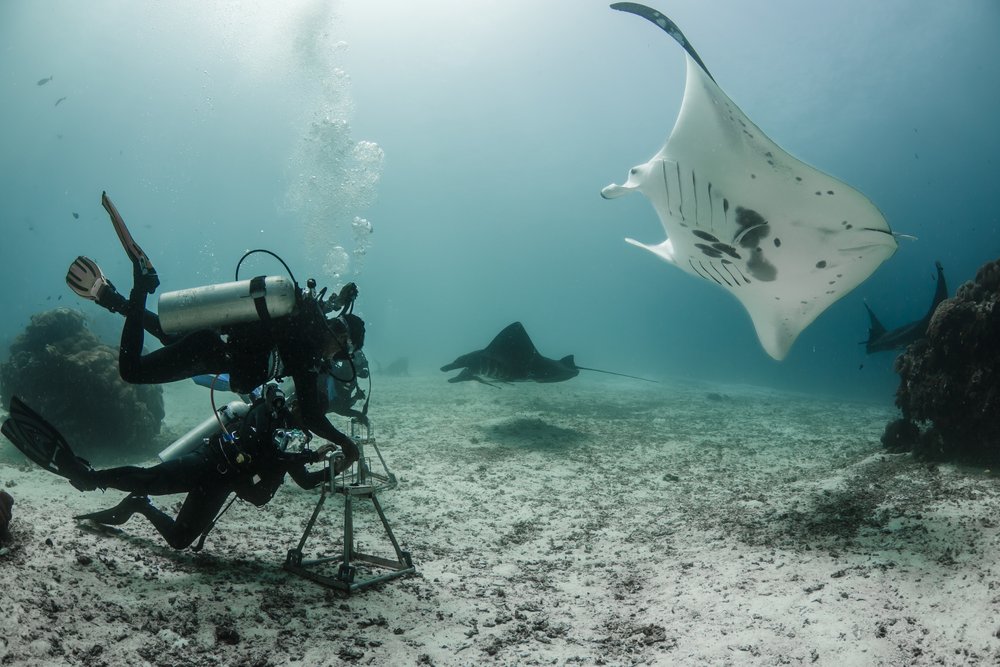 Visual Storytelling
RECOMMENDED: AGES 10 to 14

Fall in love with the ocean and learn about the power of visual storytelling in sharing conservation stories and issues to a wider audience. This workshop invites young people to be storytellers, by making their own creative pieces in the form of a drawing or poem about marine biodiversity. They will have a chance to learn key storytelling skills from Conservation International Singapore's Visual Storyteller and get the opportunity to interview a whale shark scientist before applying their newly learnt skills!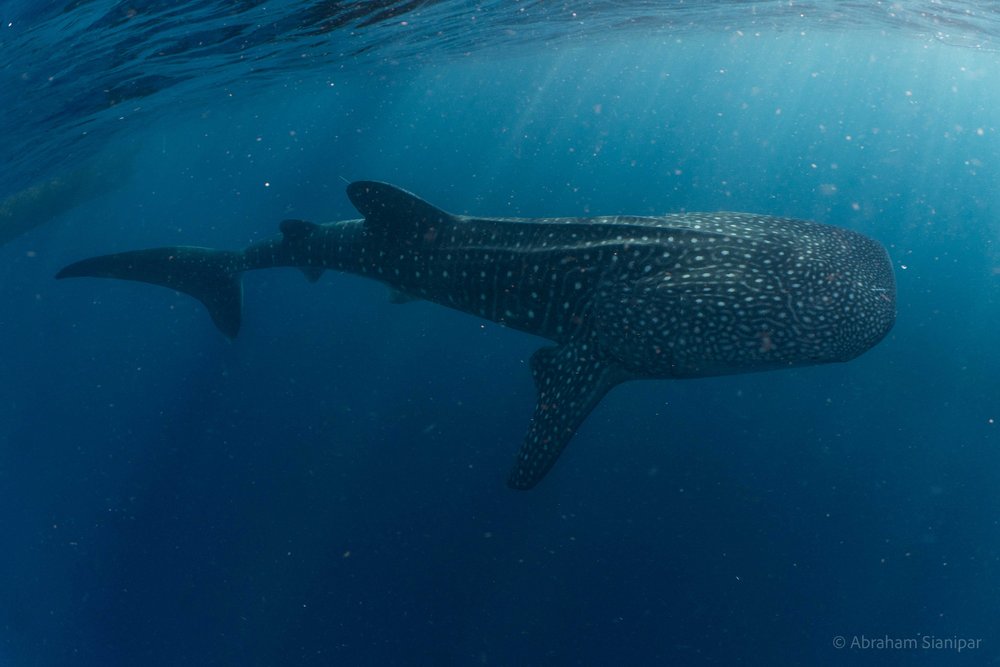 Mystery of Whale Sharks 
RECOMMENDED: AGES 7 to 14

The ocean is the origin and engine of all life on this planet. Join Frances Loke to learn more about the mysteries of the largest habitat on Earth through the largest fish in the ocean. You'll learn about some ways scientists use technology to study marine wildlife and how you can play a part to protect the ocean. Frances is an environmental educator and Programme Manager at Conservation International Singapore.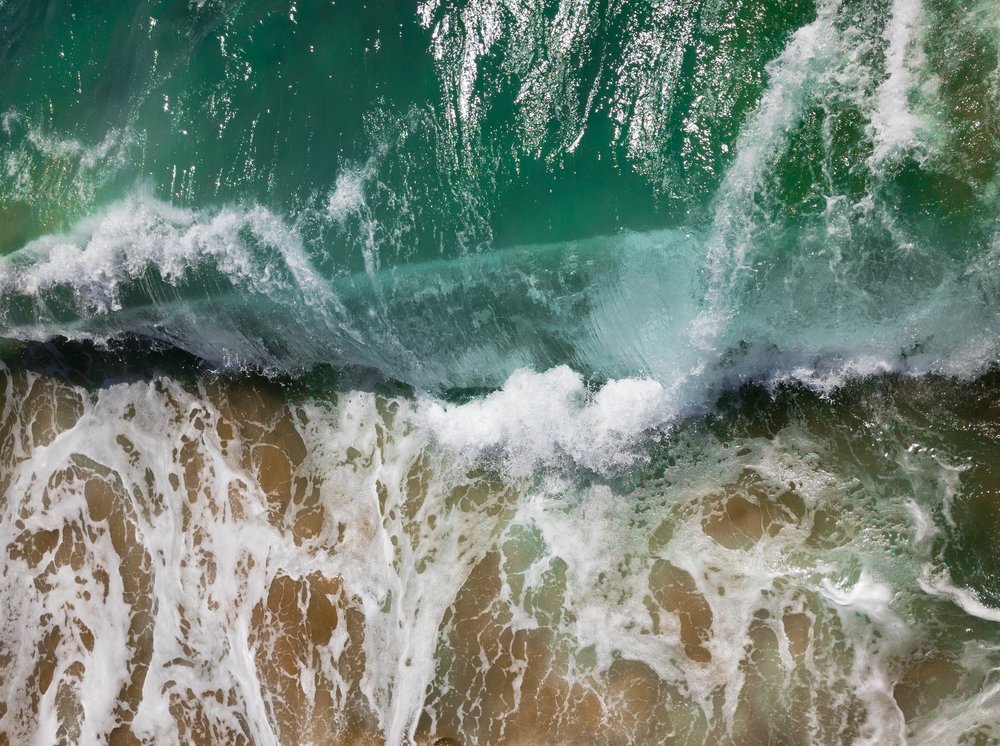 Sensing The Ocean Through Sound 
RECOMMENDED: AGES 7 +

Humans are not ocean dwellers, but we are intrigued by its vast, complex ecology, and its effects on us, even in the most simple way. The dense smell and taste of sea breezes, feel of sand underfoot and rhythmic swishing of waves create a rich sensory orchestration that is overwhelming and exhilarating at the same time. What is your sensory connection with the sea and beyond? In this workshop led by Dawn-Joy Leong, we explore the sounds associated with the ocean and recreate our own personal oceanic soundscapes with innocuous materials easily found at home.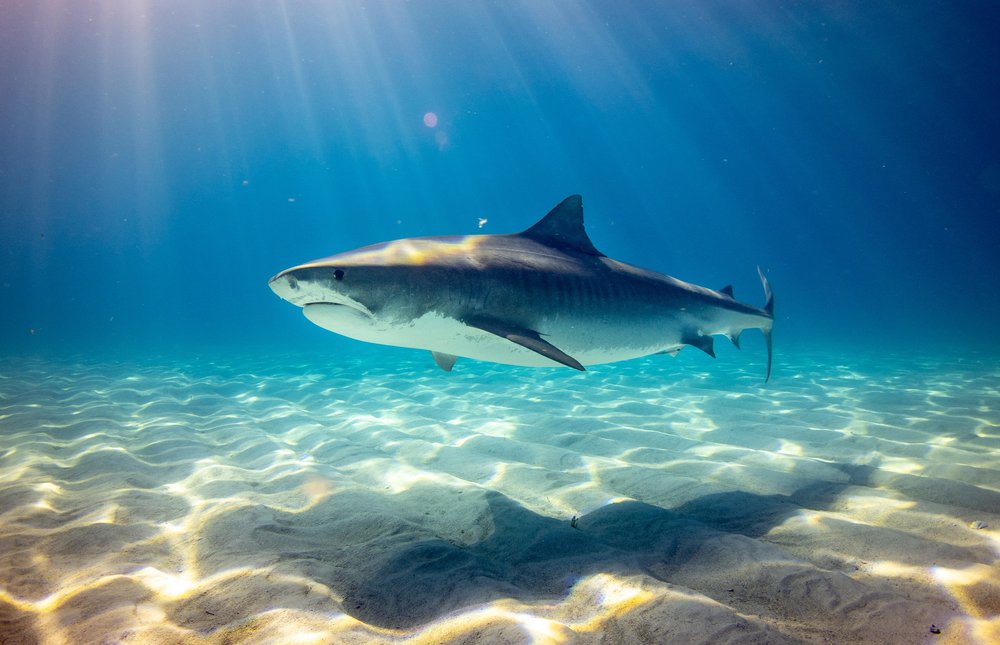 Decoding Sharks – Friend or Foe ?  
RECOMMENDED: AGES 8 to 12

In this workshop, young explorers will dive into the amazing world of sharks! From their fintastic adaptations that make these animals special, to the important role that apex predators play in the ecosystem; discover why they need our help and what you can to do be an ocean guardian!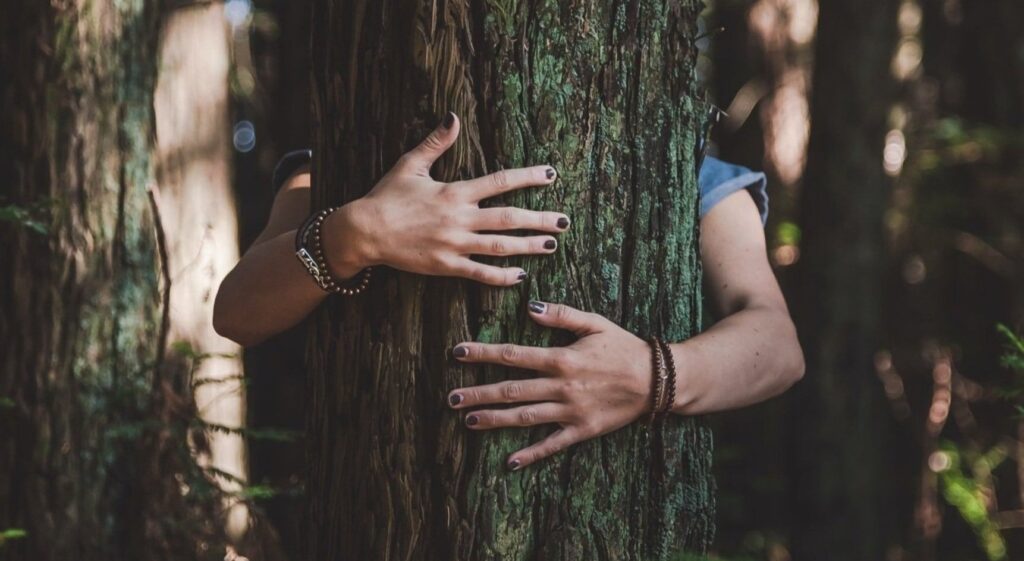 Writing The Self In The Environment (Virtual)  
RECOMMENDED: AGES 18+

Whether we're aware of it or not, our personal lives are entangled with our environment in multiple ways. 
This could be in the form of childhood memories tied to natural places that have changed over time, or our daily interactions with nature that we take for granted. In this workshop led by author Esther Vincent, we will examine how one might draw from their personal lives and stories when engaging with the theme of ecology. 
Created to increase ocean awareness, Coastal Natives organises events with the mission of inspiring new ocean lovers and conservationists. We hope to show audiences how amazing the ocean is so that they'll want to protect it too, and offer a fun platform to learn more about the environment and what we can all do to help. Our community of ocean ambassadors engages with children and youth; the general public and corporates; and encourages audiences to act for the ocean. For more information, please visit www.coastalnatives.sg
THINGS ARE CHANGING DAILY THANKS TO COVID-19. WE DO OUR BEST TO BE ACCURATE, BUT DOUBLE-CHECK WITH VENDORS TO AVOID DISAPPOINTMENT.
All images courtesy of Waves of Change Festival 2021 / Coastal Natives Singapore 
Like what you've read? Then sign up for our weekly newsletters!